May 25--Announcements
Susan Maass
Monday, September 14, 2020
Tuesday, May 25, 2021:

__
Remember to see the high school website under news for links to games being streamed live.
__
Students: Please check your email multiple times a day as this is the way you will receive messages from the high school office along with school information.

__
Students: Just a reminder you can always see the daily announcements on the high school website under news.
__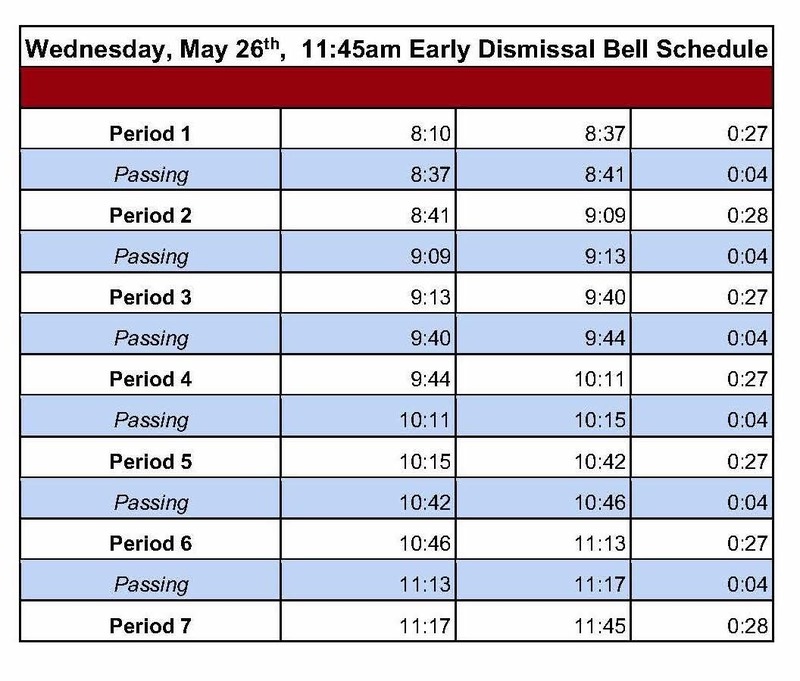 __
Lunch Menu for May 24 - May 25
Monday: Popcorn Chicken Bites with Dinner Roll
Tuesday: Corn Dog
Wednesday: No Meal Service Today
Thursday: No School
Friday: No School
__
To see the April 30th Senior Graduation letter, please click the link. Senior Graduation April 30,2021 Letter
__
All girls planning to go out for basketball next year: There will be a team meeting Tuesday, May 25, at 3:45 p.m. in the main gym. The meeting will be followed by an open gym session, so please come prepared to meet with Coach Schaefer and then show off your playing skills. There will also be an open gym session on Wednesday after school.
__
Any boys interested in playing tennis in the fall should attend a short informational meeting after school on Tuesday, May 25th, in Room G231. If you cannot attend please contact Coach Bethune.
__
Any 9th, 10th and 11th grader who turned in a permission slip for the summer college tour will need to meet after school on Tuesday, 5/25, in the cafeteria for a brief meeting. Email Ms. Seehusen if you cannot attend.

__
Juniors interested in taking the ACT in July should contact your counselor to receive a fee waiver to cover the cost.

__
Please click here for information on the actual ceremony for graduation.