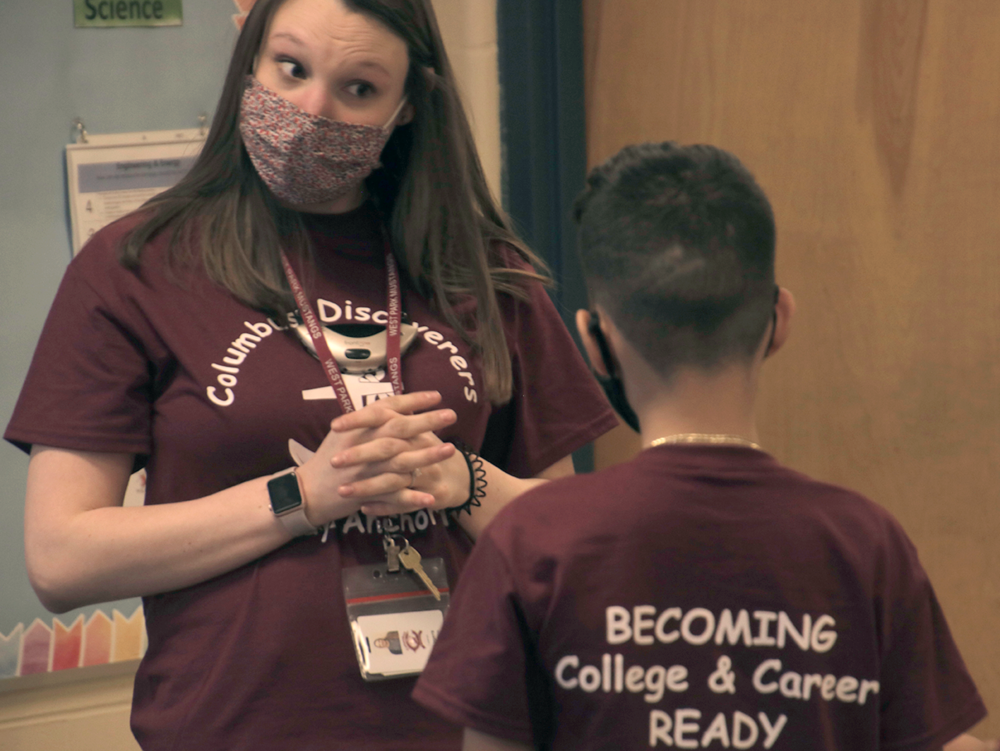 Now Hiring: West Park Hosts Career Day
Ms. Petersen
Thursday, April 01, 2021
Students spent an afternoon learning about the six Nebraska Career Fields and exploring their interest in each of them.
They rotated to stations and watched virtual presentations created by the school counselors. The presentations shared information about careers in each of the career fields and about area businesses and professionals in each of the fields.
Students had an opportunity to do some hands-on and computer activities, look at a variety of items from different careers, and learn more about their interest areas. Students also received a free Career Day T-shirt provided by sponsors for the day.
This activity is part of the comprehensive school counseling program. During "Anchor Time" curriculum lessons, students have a unit on College and Career readiness.
These Career Days are being held in all of the elementary schools. We hope this day will inform students on careers and spark student interests in ones that they had never thought of!