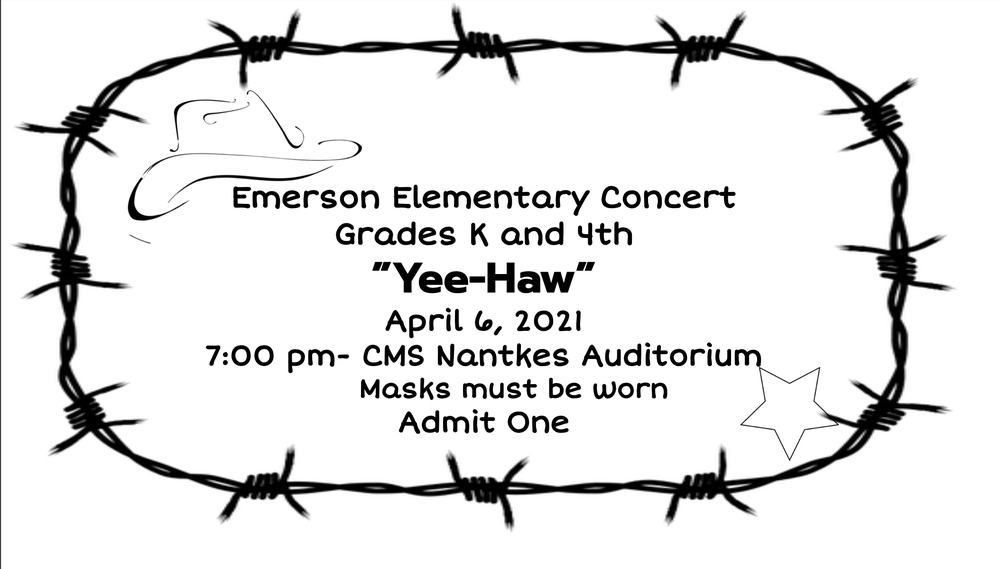 Emerson Music Program Tonight!
Nicole Anderson
Tuesday, April 06, 2021
Reminder!

Emerson Elementary Music Program tonight!
Doors open at 6:30pm.
Students are to be at CMS by 6:45pm.
The show will start at 7pm.

Masks are required to be on at all times.

Please enter through the Northeast Activity Doors. Each student received 4 tickets. That means only 4 people for each student. No Ticket No Entry. Due to capacity restrictions this also means no children on laps unless they are a ticket holder.

Thank you for your cooperation!