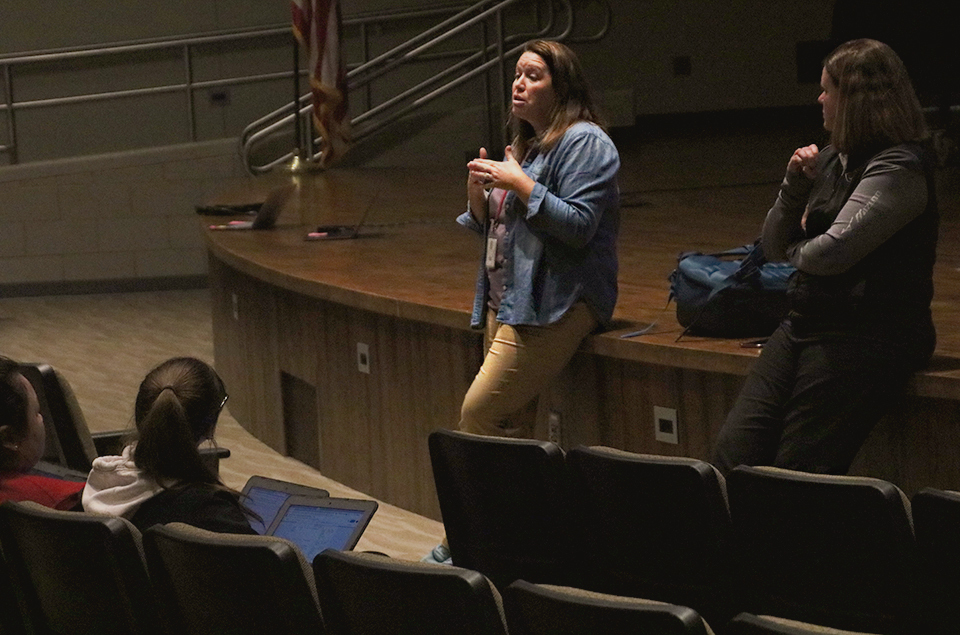 CPS Foundation Scholarships covered in LEAD session
Isaiah May
Wednesday, December 04, 2019
Groups of seniors interested in applying for one or more of the 20 plus CPS Foundation Scholarships got a start on their tasks following two LEAD sessions Wednesday at the high school.
"This was a chance for them to review how to download and submit their applications," CPS Foundation Director Nicole Anderson said. "The deadline is close."
Scholarship applications are due Jan. 20, 2020 at 4 p.m. Online applications are available through the classroom, "Counseling-Class of 2020," and documents have been assigned to every senior.
Parents can review descriptions and requirements at cpsanchor.com or can be discussed directly with your graduating senior.
"This is the time we encourage the parents to get involved and help where they can," Anderson said. "If they have questions, too, they are also invited to ask."
Anyone seeking more information can contact Anderson at (402) 563-7000 ext.12847 or visit the website, cpsanchor.com.