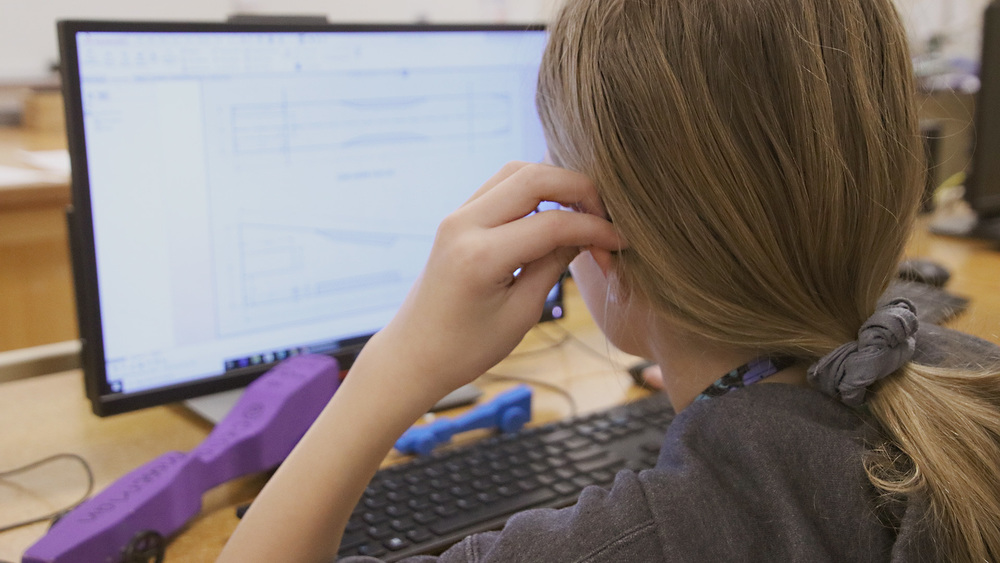 From Design to Race Day: 6th Graders build CO2 powered racecars
Isaiah May
Friday, February 14, 2020
From a piece of wood that shaped like a doorstop, to a speeding car powered by CO2 that's the project 6th grade STEM recently undertook.
"This is an exciting project for us," CMS STEM teacher Shantelle Suiter said. "This group just worked so hard on their projects. They did a great job."
The project seems pretty straight forward on paper. Take a solid piece of wood, design, and model it to create the fastest racer. But for the class, it's more involved than that.
"First we design the size and shape in the drafting program, SolidWorks," she said. "This is actually the first time the students used Solidworks and the 3D printer to create a prototype."
The 3D printers were donated by Behlen Mfg. to the STEM department at CMS. Suiter is grateful for her students to get exposure so early.
"We couldn't be doing this without our local businesses supporting our STEM education," she said. "They really help us."
That prototype is then laid out a piece of Balsa Wood and students then use the bandsaw to cut out the shape and sanding tools to remove the rough edges.
"They spent about five weeks on the project," Suiter said. "That includes some in the woods area to sand, paint and decorate."
On race day, students lined a spring track across the classroom where their designs went head-to-head to declare a winner.
"I actually owe a student a bag of M&Ms since she had the fastest car," Suiter said.
Columbus Public Schools is celebrating February as Career and Technical Education (CTE) Month. Find more stories and snippets from our CTE classes on our Facebook page.