News
Yearbooks for this school year are available for preorder right now on the Jostens website HERE. It is $15.00 for the yearbook. There are other accessories and personalizatio...
Don't forget if you have not paid for the Chromebook damage protection plan, you have until November 16th. If no payment is made and there is damage to the computer, you will b...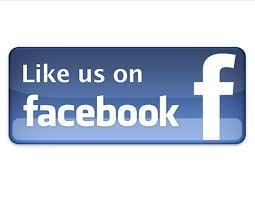 Don't forget to follow and like the Columbus Middle School on Facebook!!!!
SEE ALL NEWS
LIVE FEED

Christina Nilson
about 6 hours ago
The CMS Student Council created and hung locker signs for each student involved in a Winter activity, including Girls Basketball, Wrestling, Quiz Bowl, Math Counts, & All-State Choir Barbershop. view image

Bridget Runquist
2 days ago
The CMS Student Council will be hosting a Food Drive to benefit the Platte County Food Pantry November 12-16th. Please bring donations of non-perishable food items to the activity entrance each morning during the week of November 12-16th. view image
Amy Haynes
3 days ago
"Your totem is your story, your search, and your past. Everybody has their own. That's why you carve. That's why you dance the dances. That's why you live life—-to discover and create your own story." After reading the book "Touching Spirit Bear" by Ben Mikaelsen, the 8th grade Language Arts students made their own totem poles to share their own stories. view image
Amy Haynes
3 days ago
CMS Parent Advisory Council Meeting Tuesday, November 13, 2018 at 5:30 in the media center. All parents and guardians are welcome to join us.
Amy Haynes
6 days ago
A group of 7th-grade students attended WIN time for enrichment today in the style of an escape room. They worked in teams to solve clues about Ancient Egypt and open a series of locks. After they solved all 5 locks they were able to open the box and discover the surprise inside! All three teams were successful with time to spare! view image
SEE ALL POSTS