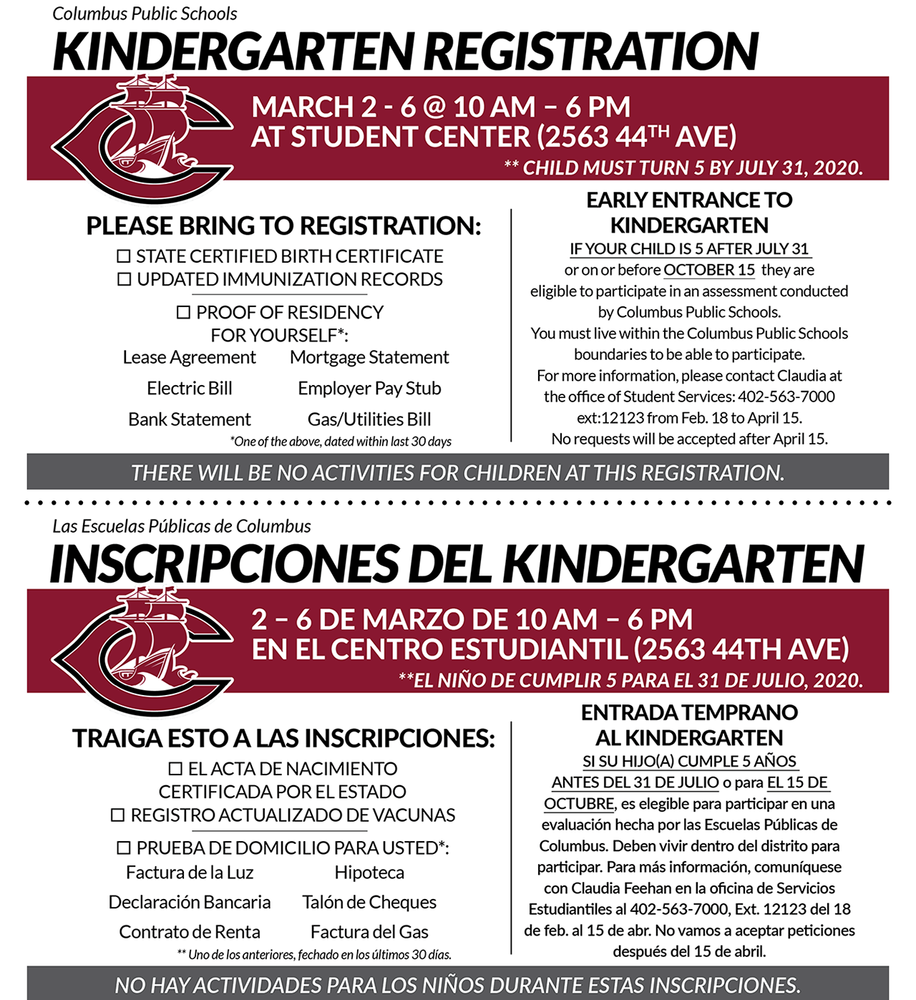 Kindergarten Registration begins March 2, 2020
Nicole Anderson
Wednesday, February 19, 2020
We can't wait to meet the Class of 2033!
Kindergarten Registration for the 2020-2021 school year will begin on March 2nd and run through March 6th from 10am-6pm at the CPS Student Center. The student center is located at 2563 44th Ave. Appointments are not necessary during this designated time for registration.
Days have been assigned as follows:
Monday, March 2th - Emerson
Tuesday, March 3rd - Centennial
Wednesday, March 4th - Lost Creek
Thursday, March 5th - North Park
Friday, March 6th - West Park
Questions? Please contact Tami Altstadt, Registrar at 402-563-7000 x 12753.