Columbus High School Theatre will present Joseph and the Amazing Technicolor Dreamcoat Nov. 9 at 7 and Nov. 10 at 2 p.m. and 7 p.m. at the Nantkes Performing Arts Center at CMS. Tickets are $5 for adults and $4 for students. C-Stamps and senior passes will be accepted. The doors open a half hour before the show. The musical is an imaginative retelling of the bibl...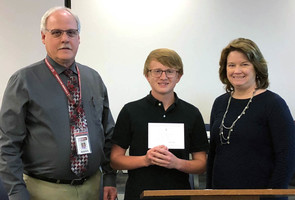 CHS Senior Joseph Campbell Jr. received the Letter of Commendation from the National Merit Scholarship Program for outstanding performance on the 2017 Preliminary SAT/National Merit Scholarship Qualifying Test (PSAT). His test scores placed him in a select group of 34,000 from more than 1. 6 million students who entered the 2019 competition. Joseph is the son of Joseph...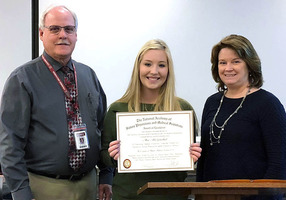 CHS junior Allie Gotschall received the Award of Excellence from the national Academy of Future Physicians and Medical Scientists. This past June she represented CHS and the state of Nebraska at the Congress of Future Medical Leaders in Boston, Massachusetts. One of the highlights of the trip was to see a live surgery. The Congress of Future Medical Leaders is an honor...