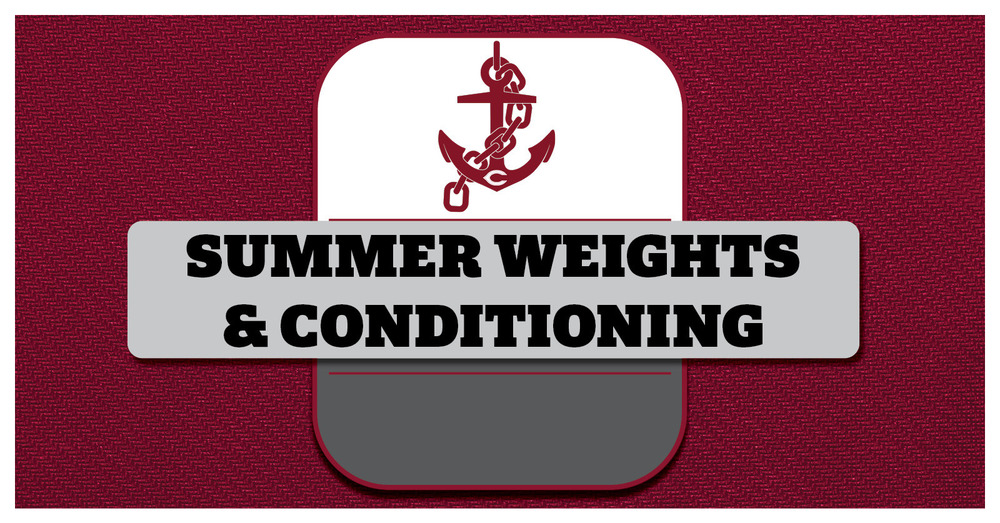 CHS announces Summer Weights and Conditioning
Nicole Anderson
Tuesday, June 02, 2020
Dear Parents and Guardians:
On behalf of the entire Discoverers Athletics Department, I hope that you and your loved ones aresafe and healthy. Please allow us to be among the many to encourage you to practice socialdistancing and adhere to all CDC health and safety guidelines.
As you probably have heard, Governor Ricketts announced that, beginning June 1, schools may open weight rooms. The use of the weight room, gyms and outside fields are subject to social distancing and all other recommended protocols and procedures from Governor Ricketts' office in conjunction with the Nebraska Schools Activities Association and East Central District Health Department. Athletes (and parents) who wish to voluntarily participate in summer conditioning offered by Columbus High School must sign the waiver acknowledging the risks associated with the use of and entry into the weight room, gym, and outside areas. While the District endeavors to keep all CPS property safe and clean, there is no guarantee that any surface, equipment or atmosphere is free from any germs, virus or other condition, and any person who voluntarily chooses to use the weight room, gyms, and outside area does so at his or her own risk.

Athletes will be provided the approved protocol and guidelines to review. Coaches are asking all athletes that have registered to participate in summer conditioning to attend a walk-through session on Thursday, June 4 during their scheduled time. During this walkthrough athletes will be given specific instructions as they pertain to the summer conditioning protocol and have questions answered.

Know that we take the safety of all students seriously. We will continue to work with East Central District Health Department to adjust our protocols to best meet the needs of our students. We all know this situation is fluid and as health measures change so will our approach to summer conditioning.
Questions? Please contact myself (kwapnioskit@discoverers.org), Stacy Smith (smiths@discoverers.org) or Craig Williams (williamsc@discoverers.org).

2020 Summer Conditioning Note - https://5il.co/gvha

2020 CHS Summer Conditioning Protocol - https://5il.co/gvh7
2020 Summer Conditioning Employee Waiver - https://5il.co/gvh9
2020 Summer Conditioning Student/Parent Waiver Form - https://5il.co/gvhb
Sincerely,
Tim Kwapnioski
Director of Athletics and Activities
Columbus High School