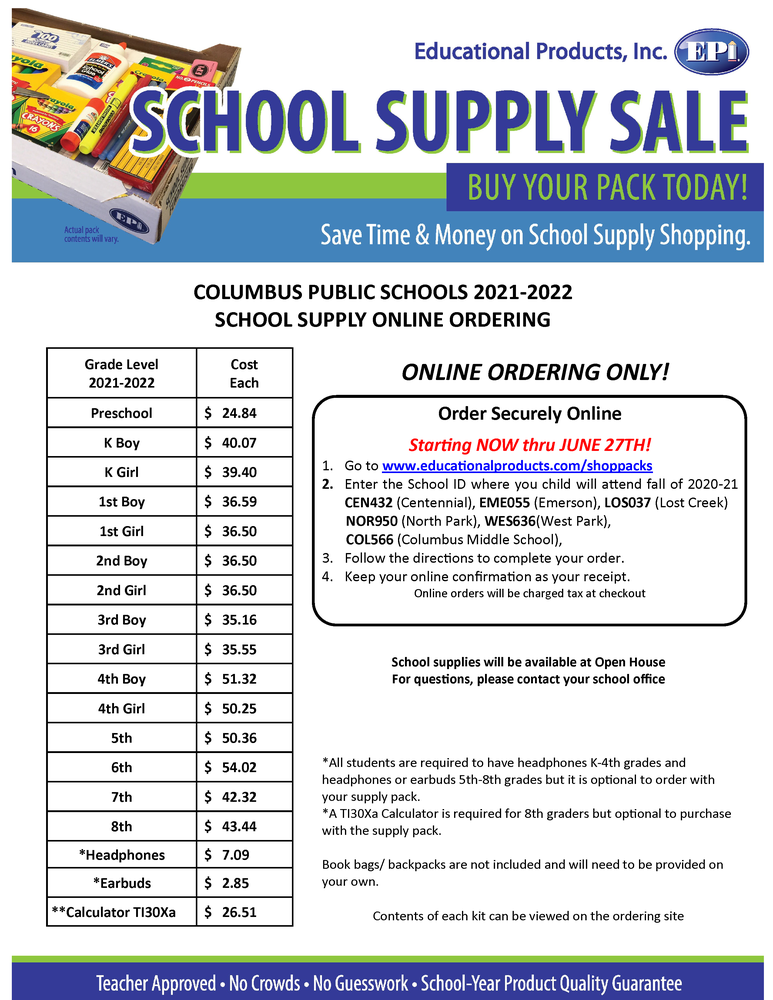 Order Your School Supplies Today!
Columbus Public School
Tuesday, June 22, 2021
Elementary and Middle School Parents, begining today you can order all your child's supplies online and DELIVERED! Follow the link and use the directions below to place your order.
It's open through June 27th, so don't wait!
Enter the School ID where your child will attend fall of 2020-21
CEN432 (Centennial) EME055 (Emerson) LOS037 (Lost Creek) NOR950 (North Park) WES636(West Park) COL566 (Columbus Middle School)
Follow the directions to complete your order.

Keep your online confirmation as your receipt. Online orders will be charged tax at checkout
School supplies will be available at Open House. For questions, please contact your school office.
______
*All students are required to have headphones k-4th grades and headphones or earbuds 5th-8th grades but it is optional to order with your supply pack.
*A TI30Xa Calculator is required for 8th graders but optional to purchase with the supply pack.
Book bags/backpacks are not included and will need to be provided on your own.
Contents of each kit can be viewed on the ordering site.