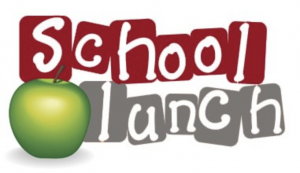 CPS will offer free lunches again during the 2021-2022 school year
Nicole Anderson
Tuesday, August 10, 2021
For Immediate Release
August 10, 2021- Columbus Public Schools has opted to participate in the Seamless Summer Option (SSO) as a school meal program for the upcoming 2021-2022 school year. The main advantage to this program is that all enrolled students, regardless of their free/reduced meal status, are eligible for a free breakfast and lunch at all school sites.
This program will run exactly how it did during last school year. Students who take a qualifying meal receive it free. Ala carte and other additional items not part of the reimbursable meal will be charged at their regular cost.
Columbus Public Schools strongly encourages families to complete the free and reduced application through Wordware since that information is used to determine eligibility and costs for other student programs. Free and reduced data is also a factor in determining state aid for the District, which therefore reduces our reliance on local property taxes.
The District was also awarded a grant to support our Fresh Fruit and Vegetable program at all CPS buildings. This grant ensures the District can offer these options free of charge to students.