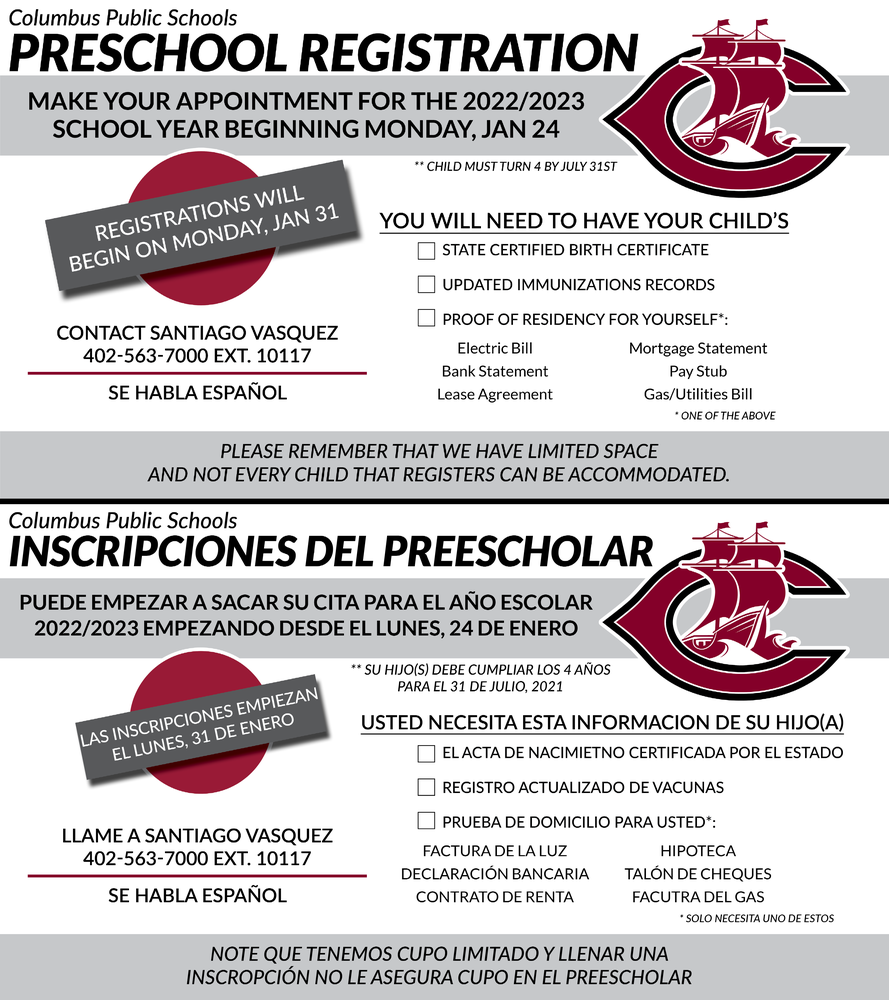 Get Ready for Preschool Registration!
CPS District
Monday, January 17, 2022
Beginning Monday, January 24th, families can make appointments to register their preschooler!
Registration begins January 31st.
You will need to have your child's
State certified birth certificate
Updated immunizations records
proof of residency for yourself: one of the following - Electric Bill
Bank Statement Lease Agreement Mortgage Statement Pay Stub Gas/Utilities Bill
If you have questions, please contact our register, Santiago Vasquez 402-563-7000 ext. 10117
Please remember that we have limited space, and not every child that registers can be accommodated.