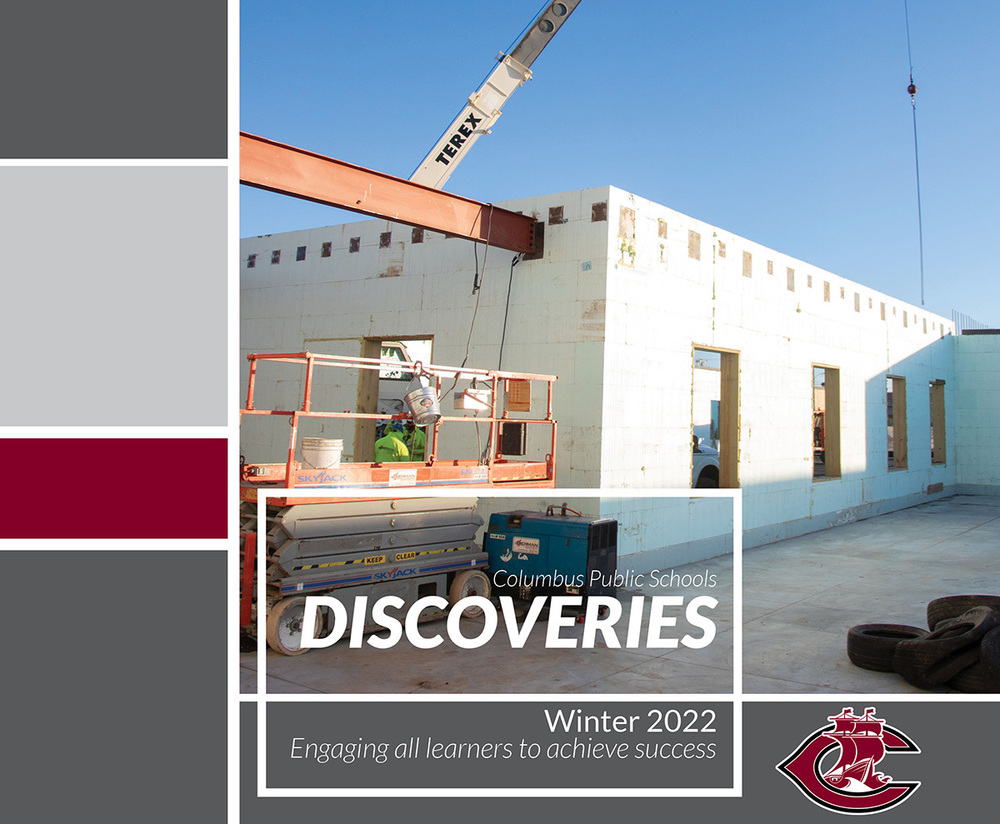 DISCOVERIES: Winter 2022 Released today!
CPS District
Friday, January 21, 2022
Columbus Public Schools has been working on three distinct projects across the community. The Kramer Early Childhood Center, Community Town Hall Meetings, and the Columbus Plan in the Legislature. Below is an update to all three of these projects, plus more happenings across the district.
To translate this newsletter click on the person icon located at the bottom right.
Check out the latest Discoveries!