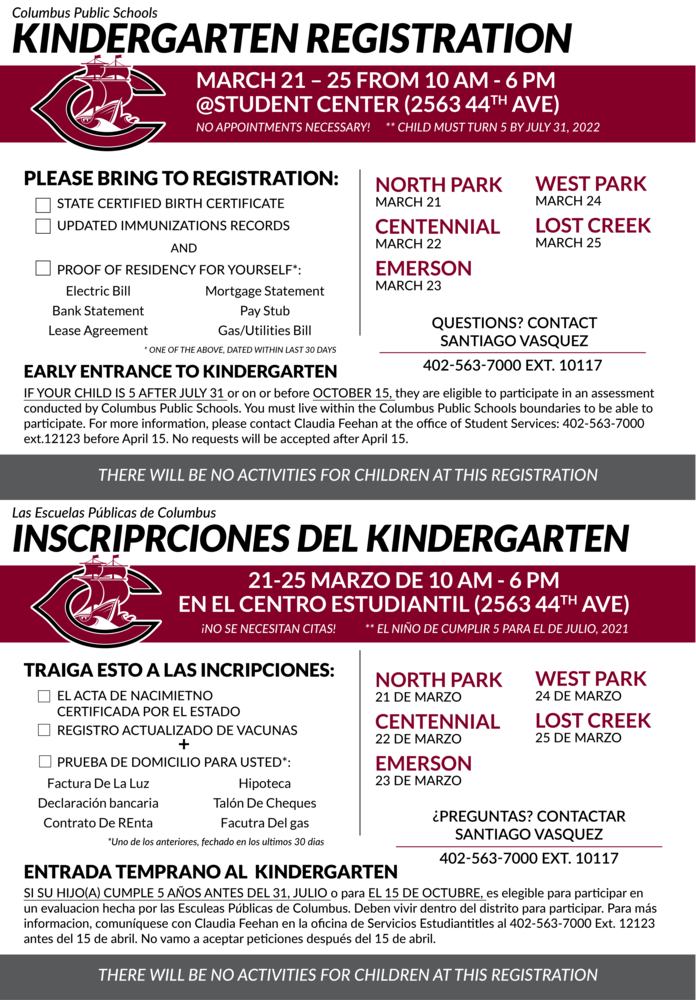 Mark Your Calendars For Kindergarten Registration
Nicole Anderson
Monday, February 07, 2022
Kindergarten Registration dates have been set for March 21-25 from 10am-6pm. Registration will take place at the Student Center located at 2563 44th Ave. No appointments are necessary but all children being registered must turn 5 by July 31, 2022.
Please attend on the designated day for the school that you child will attend.
North Park - March 21, 2022
Centennial - March 22, 2022
Emerson - March 23, 2022
West Park - March 24, 2022
Lost Creek - March 25, 2022
You will need to bring:
State Certified Birth Certificate
Updated Immunizations Records

AND one (1) of the forms of proof of residency listed here: electric bill, mortgage statement, bank statement, pay stub, lease agreement, gas/utilities bill.

Questions? Contact Santiago Vasquez 402-563-7000 x 10117