News
Columbus residents and drivers, please be aware of construction on 3rd Ave and it's closure. The Centennial Elementary parking lot is not a through street and CPS has...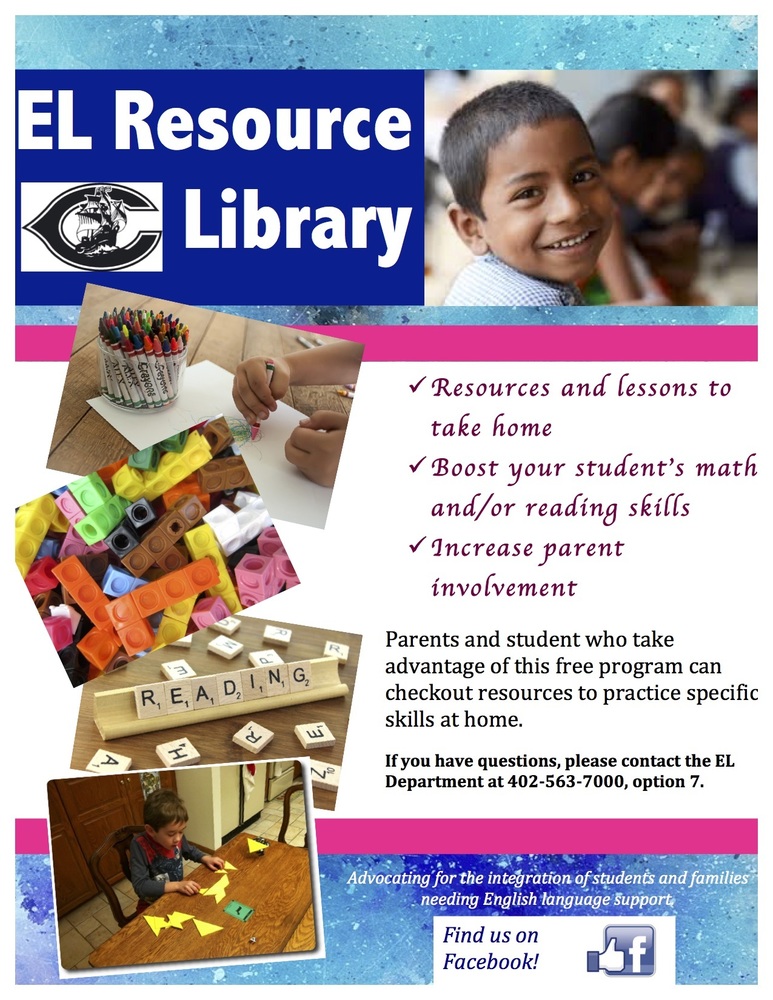 The EL Department has started a Math and Reading Resources that families can check out and take home to boost their student's skills. For more information, please call...
SEE ALL NEWS
Live Feed

Santiago Vasquez
3 days ago
¡INFORMESE YA! El Departamento de EL ofrece varios eventos/recursos para los padres. view image

Santiago Vasquez
6 months ago
BOLETÍN DE ABRIL Manténgase informado sobre eventos y actividades que ocurrirán durante el mes de abril en la escuela de su hijo(a). view image

Santiago Vasquez
7 months ago
BOLETÍN DE MARZO 2019 Revise el calendario que incluye fechas importantes en las escuelas. Llame si tiene preguntas....esperamos que el calor llegue con ¡el primer día de primavera en marzo! view image
Erica Earley
7 months ago
Juntos is a family engagement workshop series for Spanish speaking families with students in 8th grade. This February, 7 families participated. On the last night, families brought delicious food to share and celebrated what they had learned. view image

Michelle Cruise
7 months ago
On February 20, Columbus Public Schools will not be in session due to inclement weather conditions. School buildings will not be open, breakfast and lunch will not be served, and there will be no After School Program or extracurricular practices or rehearsals. Please go to the Columbus Public Schools District Facebook page for weather-related school closing updates. Spanish-language version: El 20 de febrero, las Escuelas Públicas de Columbus no van a tener clases debido al mal clima. Las escuelas van a estar cerradas, no vamos a dar desayuno ni comida, y no tendremos el Programa Después de Clase ni ensayos o prácticas extracurriculares. Por favor vaya a la página de Facebook del Distrito de las Escuelas Públicas de Columbus para ver informes sobre el cierre de clases debido al clima.
SEE ALL POSTS