News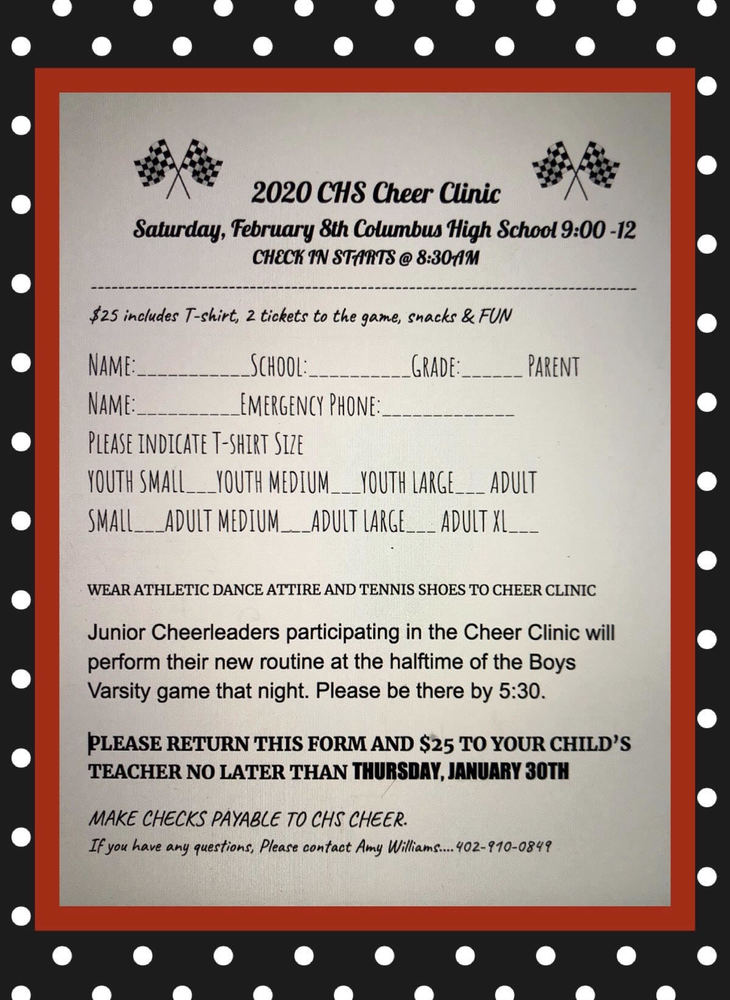 Saturday, February 8th Columbus High School 9:00 -12 CHECK IN STARTS @ 8:30AM ...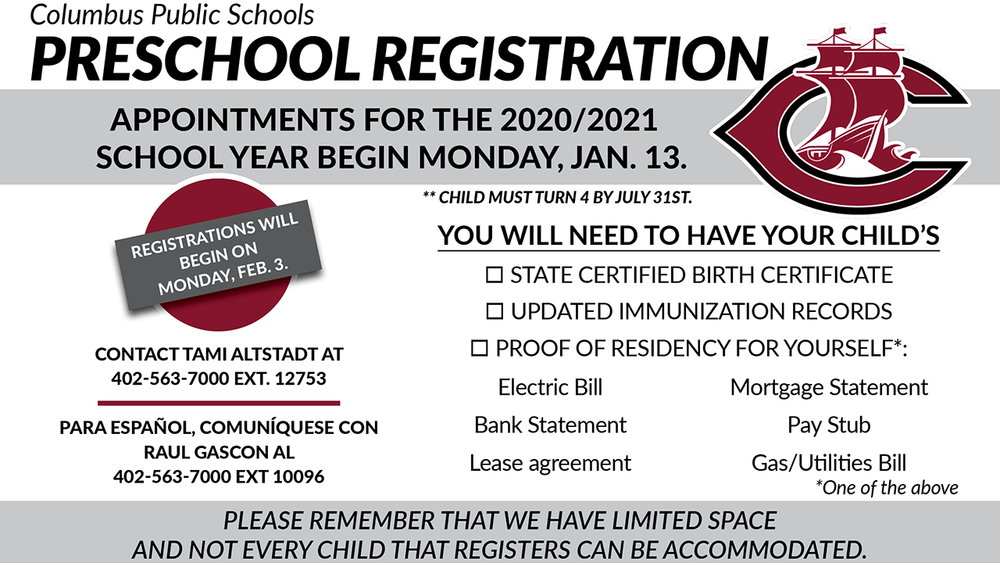 CPS Preschool Registration will begin on Monday, January 13th.Child must turn 4 years old by July 31st.You will need to have your child's:State certified birth...
SEE ALL NEWS
Live Feed
Robert Hausmann
about 1 month ago
The North Park PTO will be sponsoring a Christmas family night on Dec. 12, 2019, from 6:15-7:30 P.M., in the North Park gym. There will be Christmas decorating activities for families to do together. Santa also plans to make an appearance.
Nicole Anderson
4 months ago
Early Childhood Education community discussions will take place October 7 & 8 from 7:00 - 8:30 pm at Columbus Middle School. We hope that many from the Columbus community will attend to discuss current needs and challenges that our community is facing. RSVP http://bit.ly/2lmT5pe
Karen Arlt
5 months ago
Box Tops is switching from clip and collect to scan your receipt. Here is a video that explains the new process. We will still be getting some clipped Box Tops this year, but the switch is already occurring. This video explains the change! https://www.youtube.com/watch?v=Hh94b2BvFK4&feature=youtu.be

Michelle Cruise
8 months ago
The USDA Summer Lunch Program will run from 11:30 a.m.-1 p.m. May 30-July 26 Monday through Friday at CMS, 2200 26 St. There will be no lunch served on July 4 and 5. The meal is free to all children ages 1-18. Adults accompanying a child may eat for $3.75. All meals meet USDA nutrition standards. The USDA Summer Lunch program serves meals with milk, meat, fruit, vegetables & bread. The USDA Food & Nutrition Service prohibits discrimination on race, color, national origin, age, sex or disability.
Zaidya Hirschman
10 months ago
Hello Parents and Guardians of Kindergarten and 4th grade students! Just a reminder the K&4th grade music concert is TOMORROW April, 9th at 7p.m. In Nantkes Auditorium! view image
SEE ALL POSTS