News
A Kindergarten WIN group learned about Dr. Martin Luther King Jr. Click here to find out some things he learned.
We are entering the time of year when we see influenza (flu) and other respiratory viruses at school. This information is to help you determine when to keep your child at home...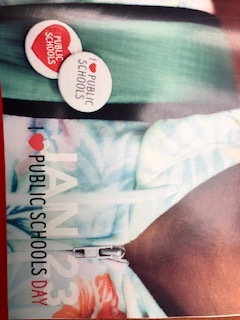 On January 23, join Nebraska Loves Public Schools for the fourth annual I Love Public Schools Day, a day devoted to celebrating our teachers, students, and public school commun...
SEE ALL NEWS
LIVE FEED

Michelle Cruise
5 days ago
Columbus Public Schools will remain open today with students being dismissed at the regular time. As in all inclement weather events, parents can choose to check out and pick up their children early. If another adult or sibling is picking up your child, you must please call the school to let them know who that person is.
Robert Hausmann
15 days ago
The North Park PTO will be sponsoring a Family Movie Night on Thursday, Feb. 21 from 6:30-8:00 PM in the North Park Elementary gym. All North Park families and staff are welcome. The movie is free. We hope to see you there!
Robert Hausmann
16 days ago
The North Park PTO will be holding its January meeting on Monday, Jan. 7th at 5:30 pm in the North Park Media Center. We will be discussing our next Family Night as well as our upcoming Fundraiser. All parents and teachers are invited to attend all PTO meetings.
Jane Dodson
about 1 month ago
If your child is missing a hat, winter coat, jacket, mittens, scarf, lunch box.... come check out the lost and found by the office. There are a lot of lost items waiting to be claimed! view image

Michelle Cruise
about 1 month ago
2019 Jam the Gym Diamond Dance Camp is from 9 a.m.-noon January 19 at CHS. The clinic is open to K-6th students. The performance is Jan. 20 beginning at 2 p.m. Registrations are due by Jan. 4. For more information, contact Kassie Neujahr at neujahrk@discoverers.org. view image
SEE ALL POSTS